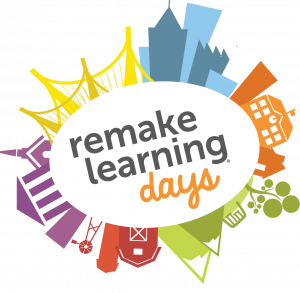 The Pennsylvania Friends of Agriculture Foundation is pleased to join Remake Learning Days this May.
Remake Learning Days is an innovative learning festival for youth and families. This multi-day festival is designed for parents and caregivers to learn alongside their kids and offer relevant and engaging educational experiences for youth of all ages.
The Foundation will be hosting two different events this year.
Dairy Deep Dive
Hear about the history and tour Oakliegh Farm, a robotic dairy farm with Matt Brake.
After a devastating fire in 2019, Matt and his family decided to rebuild their barn with a focus on robotic technology that increase efficiency and cow comfort at the dairy farm.
Farmer William Thiele: About Drones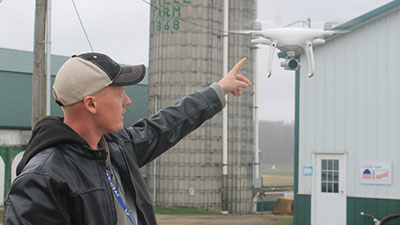 Ever wonder how a dairy farmer can utilize a drone on his operation? This is a chance to get a bird's eye view of what it takes to operate a drone and how one farmer uses this technology around his farm.
William Thiele is a sixth generation dairy farmer in Cabot, PA. He has been flying drones for 6 years. William is known as the #droneguy and enjoys talking to farmers and the public about using a drone in agriculture. He will be showing the drone, its components and how it works.
Pennsylvania Pig Farm Showcase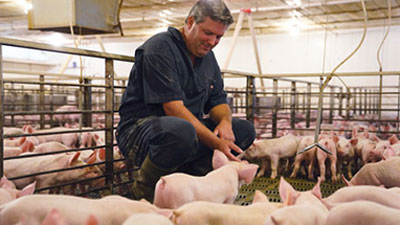 The Pennsylvania Pig Farm Showcase is designed for students in grades 3 through 8. Learn about the inner workings of a Pennsylvania pig farm by National Pig Farmer of the Year Chris Hoffman. He will highlight the inner workings of his farm and the many ways pigs impact the lives of all Pennsylvanians. Hoffman is also the vice chairman of the Pennsylvania Friends of Agriculture Foundation, a charitable organization of the Pennsylvania Farm Bureau.
Cream to Butter with Paula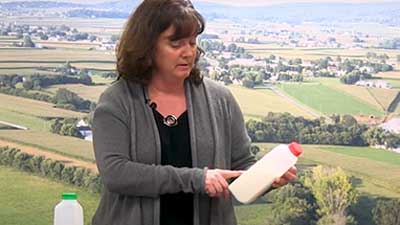 Our second event is an on-demand event featuring a cream to butter experiment from our Ag Lab Program Coordinator Paula Shoop. Students can learn how food processors convert milk into dairy products such as butter.