Winter Ag Workshop Series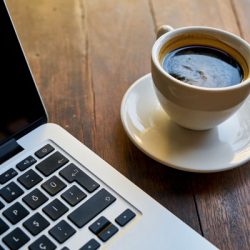 February 8-11, 2021
Overview
Looking for professional development during the school year? The Winter Ag Workshop Series offers educators the opportunity for professional development in bite sized pieces. Over the course of four days, attendees will be able to virtually learn about four different agricultural topics they can take into their classrooms. Attendees will leave with actionable practices as well as many resources to use. In addition, there is an opportunity to earn up to 2 Act 48 hours for each session.
Sessions will be offered live during the week of February 8-11. Participants also have the option to complete the sessions on demand through February 28.
All requirements for Act 48 hours must be completed by this date.
Winter 2021 topics include:
School Gardens
Maple Sugaring
PA Farm to School Program
Building Employability Skills
Day 1
Monday, February 8
Connecting with the Food System: Pennsylvania Farm to School Program 4 – 5 p.m. 1 Act 48 hour
Kelsey Porter, The Food Trust, Pennsylvania Core Partner, National Farm to School Network
Join Kelsey Porter as she shares the opportunities available through the Pennsylvania Farm to School Program. Schools can make important connections with local farms and their local food system. Ms. Porter will share about the Harvest of the Month Program, school garden resources, and educational opportunities available to share with students.
Day 2
Tuesday, February 9
Building Outdoor Learning Opportunities: School Gardens 4 – 5 p.m. 1 Act 48 hour
Diane Velozo, PA Friends of Agriculture Foundation
School gardens are a great way to incorporate hands-on learning into the classroom. But they can be difficult to get started. Diane Velozo will walk you through how she began and utilized school gardens in her classroom, which can help you implement a similar program for your classroom. She'll discuss how to get support from administrators, find resources, and implement activities in a variety of grade levels and subjects.
Day 3
Wednesday, February 10
Day 4
Thursday, February 11
From Urban to Rural: Building Employability Skills through Agriculture Across Pennsylvania 4 – 5 p.m. 1 Act 48 hour
Doreen Petri, Erie City School District | Natalie Barkley, agricultural education teacher at Newport School District | Laura Fridirici, M.Ed. Career Readiness Advisor, Pennsylvania Department of Education
Join Champions from the Career Ready PA Coalition as they share how they build employability skills in their students throughout their educational careers. Doreen Petri is the Educator Coalition Champion in the agricultural space and has worked to build a cohesive curriculum in her urban school district. Natalie Barkley will share how she builds connections in her community and how she offers resources and opportunities to the students in her rural school district.