Winter Ag Workshop Series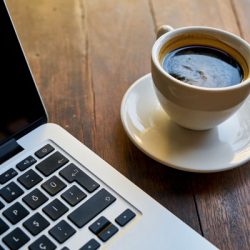 We are excited to be hosting the Winter Ag Workshops again this year! The 2023 series of sessions will take place during the afternoons of February 6-9, 2023 via Zoom. Both "live" and on-demand options are available. Attendance is open to everyone!
Attendees will be able to earn up to 8 Act 48 hours. Don't miss the chance to learn how to bring agriculture into your classroom right from your computer!
Day 1 – Mon., February 6
Using the C3 Framework to Make Agricultural Connections
4 – 5 p.m.
1 Act 48 hour
C3 is an inquiry-based framework for Social Studies education that emphasizes the acquisition and application of knowledge to prepare students for college, career, and civic life. In this session, participants will examine the four dimensions of the C3 Framework, explore C3 lessons found in the Agricultural Literacy Curriculum Matrix, and investigate the influence of agriculture on the history of the United States (Colonial America, Westward Expansion, Civil War, Pony Express, Dust Bowl, etc.).
Presenter:
Lynn Wallin, M.Ed., Education Specialist, Utah State University & National Center for Agricultural Literacy
Day 2 – Tues., February 7
Folk's Butterfly Farm
4 – 5 p.m.
1 Act 48 hour
Folk's Butterfly Farm is an FFA project that has become a full time business.  We educate the public about butterflies, the life cycle, habitat and conservation.  We will instruct on how to raise butterflies in your classroom, the time table needed and what butterflies are possible to raise (not just Painted Ladies).  We are the butterfly farm "Where you and nature come together".
Presenter:
David Folk, Folk's Butterfly Farm
Day 3 – Wed., February 8
Distance Learning with the Keystone Elk Country Alliance
4 – 5 p.m.
1 Act 48 hour
The Keystone Elk Country Alliance's number one priority is conservation education. Through this distance learning program we have taught over 20,000 students of all ages from as far as Florida and California. This program covers some general elk history as well as the history of elk in Pennsylvania. It also explains Pa's elk reintroduction and the current state of our herd. The Cervidae family is covered with a focus on Rocky Mountain Elk and Whitetail Deer.
Presenter:
Ben Porkolab, Conservation Education Coordinator, Keystone Elk Country Alliance, Elk Country Visitor Center
Day 4 – Thurs., February 9
Cheese is Whey Cool!
4 – 5 p.m.
1 Act 48 hour
Making cheese is the tastiest context for teaching science concepts such as amino acids, enzymes, pH, and states of matter!  In this workshop, participants will watch a demonstration for making a classroom-friendly mozzarella cheese recipe. Lesson plans from the National Agricultural Literacy Curriculum Matrix for grades 3-12 will be shared that cover standards in upper elementary science, middle school career exploration, high school biology, and Family and Consumer Science.
Presenter:
Andrea Gardner, Education Specialist, National Center for Agricultural Literacy
Previous Sessions
In the meantime, you can watch the recordings of previous sessions on YouTube.
2022 Winter Ag Workshop Series
2021 Winter Ag Workshop Series