The Friends of Ag Foundation at PFB's Annual Meeting in Hershey had a wonderful time talking with PFB members and showcasing our shiny new Immersion Lab.
Paula Shoop, Elementary Education Specialist, provided guided children's time with the lab and shared a My Plate activity with the children present at the meeting. The Immersion Lab was also open to all members during the Health Fair.
The Foundation Breakfast on Tuesday morning was a great chance for members to learn about the Foundation's programming and impact on the community state-wide. We presented the Teacher of the Year award for Blake Campbell (unable to attend) and the Partner in Ag Literacy (PAL) award to Summit Elementary. Charlene Espenshade, Executive Director, made an exciting announcement to the group that we are fully funded for a replacement ag lab, coming next year. Members were able to view and peruse the Foundation's new annual report, with details on successes from this past year.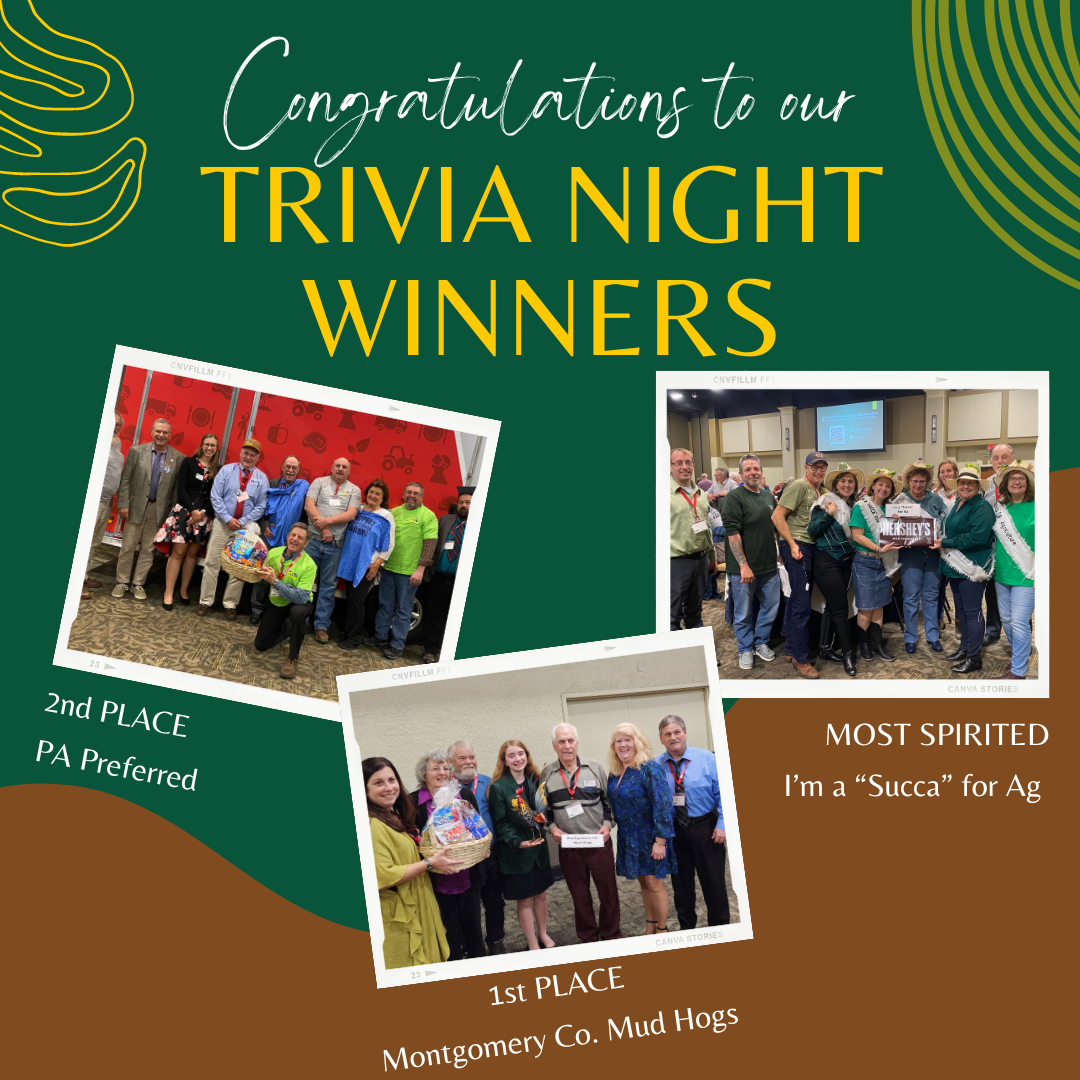 Last, but never least, this was the Foundation's most successful year hosting Trivia Night! 17 teams from different Pennsylvanian counties took part in the event and competed for prizes. We had three winning teams. The first place team, with the most correct answers, was the "Montgomery County Mud Hogs" team. Second place was tied and had to complete a lightning round tie-breaker – won by the "PA Preferred" team. Third place went to the "Susquehanna/Wyoming/Lackawanna" team. Teams also competed to show who had the most spirit – and the winner was the "I'm a Succa for Ag" team!
The Foundation held a 50/50 fundraiser raffle at Trivia Night as well, bringing in more than $600 after the winner of the raffle donated back his winning portion.
Overall, the event raised more than $3,000 for Foundation programming.
We can't wait to see you all again next year!