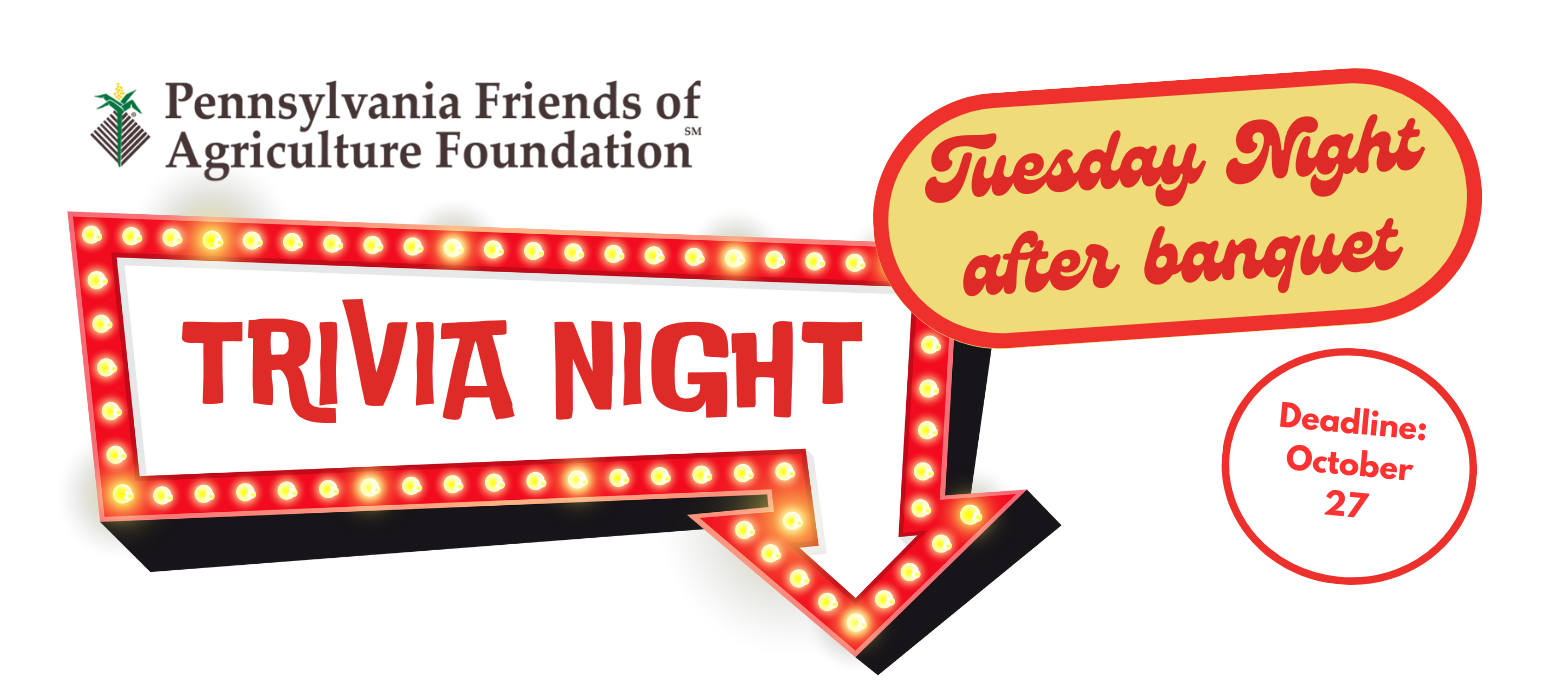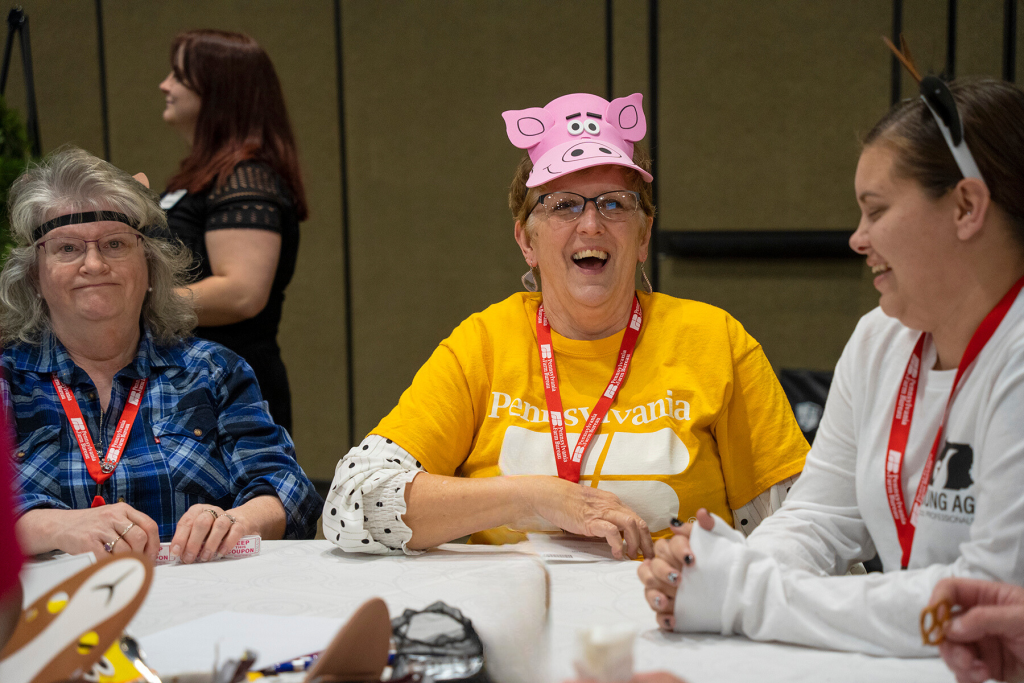 Foundation Trivia Night
November 14, 2023
at the Hershey Lodge and Convention Center
Trivia Night at PFB's Annual Meeting benefits the Foundation directly! Join us this year for a theme of Game Shows – Past and Present, with some fun mini-rounds in between. All funds raised at Annual Meeting's Trivia Night benefit the Foundation by supporting our programs. The winning team gets year-long bragging rights, a signature photo op with the Trivia Night Rooster, and all of our love and admiration. Other prizes are awarded throughout the competition – can your team make the cut?
If you would like to sign up for a team, please contact Carolina Nicholson at cjnicholson@pfb.com or call 717-731-3555.
Benefits
All funds raised at Trivia Night benefit the PA Friends of Agriculture Foundation and support our educational programs promoting ag education across the state and beyond.
How to Play
Form a team of 5 to 10 players. Think friends, family and county members! Register your team to play with our online registration form.  Each team will participate in 8 rounds of trivia.
What does it cost?
$125 per trivia team. We are limited to 20 teams. Early registration is encouraged.