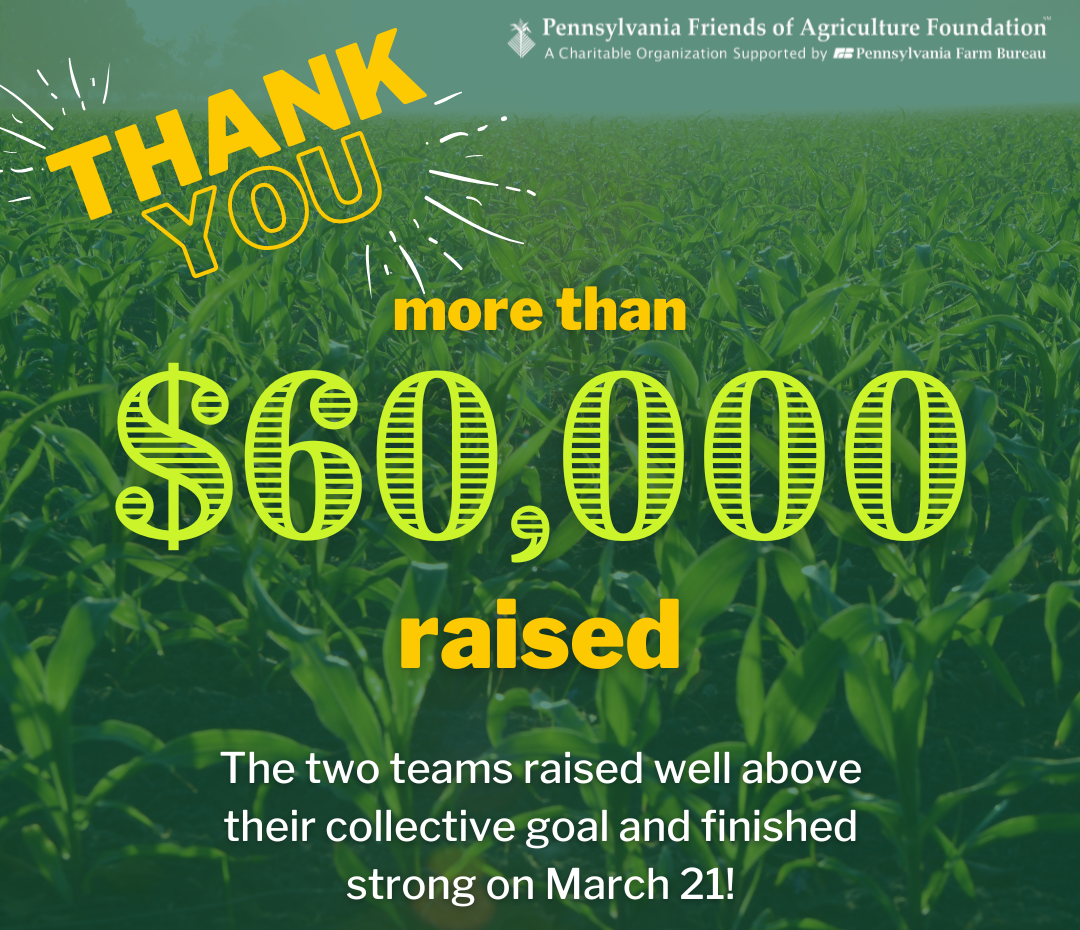 On March 21, the Friends of Agriculture Foundation raised more than $60,000 at the end of their annual Spring fundraising competition. The competition serves as a team effort between the Foundation Board Chairman, Chris Hoffman, and Vice Chair, Tommy Nagle. The other Foundation Board members were added to Chris and Tommy's teams as fundraisers and worked diligently  to spread the word about the Foundation's mission and programming.
At the close of the campaign, the teams had collectively raised more than $60,000.
This amount allows for Ag Lab visits to 600+ classrooms, reaching 12,000+ students.
Thank you to everyone who contributed to the fundraiser and helped make this incredible total into a reality.