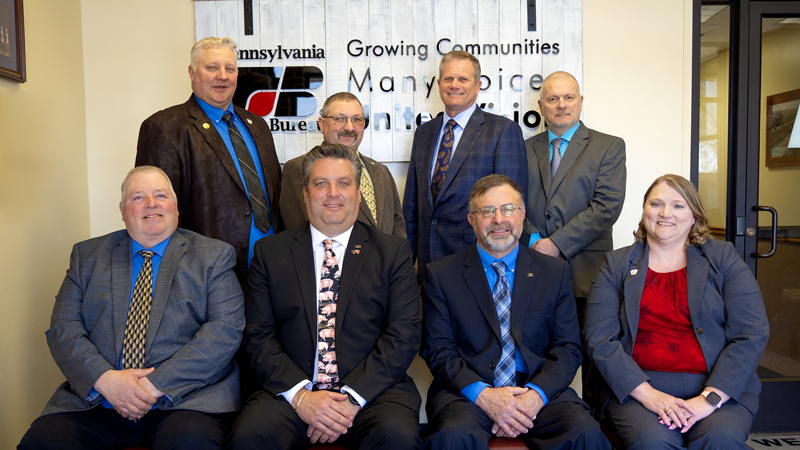 Foundation Welcomes Two New Ag Professionals to their Board of Directors
The Pennsylvania Friends of Agriculture foundation welcomes two new ag professionals to their board of directors. They join the board to assist with the mission of the foundation and its programs such as the Mobile Ag Ed Science Lab, Educator's Ag Institute and Ag Literacy Week. Brian Kelly and Brian Miller will each fill a two-year board term.
Kelly grew up on a dairy farm, Spring-Lane Farm, in Tyrone Pennsylvania. He is the corn originator for Pennsylvania Grain Processing, LLC in Clearfield Pennsylvania. He is also the division leader with Primerica, a financial services marketing organization. He lives in Tyrone with his wife Caroline. He is an auditor for Tyrone Township, and Sinking Valley Presbyterian Church Elder and Clerk of Session.
Miller is the director of sustainability of Nicholas Meats, a family-owned meat processing plant based in Clinton County. Nicholas Meats is a global supplier of beef products and offers a number of specialty programs including certified organic, grass-fed certified organic, natural grass-fed, natural and Angus beef. They have recently broke ground on a sustainable resource facility that will minimalize odor, create renewable energy, reclaim water, reduce truck traffic and decrease greenhouse gas emissions.  He lives in Loganton with his wife Suzette and has three sons, Brian, Noah and Landon. Miller is a member of the Sugar Valley Fireman's Social Club board of directors and a member of the Albright United Methodist Church.
Supported by the Pennsylvania Farm Bureau, the Pennsylvania Friends of Agriculture Foundation is a charitable organization that focuses on creating educational programs for middle and elementary school children who may have limited exposure to agriculture. The foundation also trains teachers on agricultural concepts while helping them meet their continuing education requirements.
More information about the foundation's board of directors can be found at pfbfriends.com.