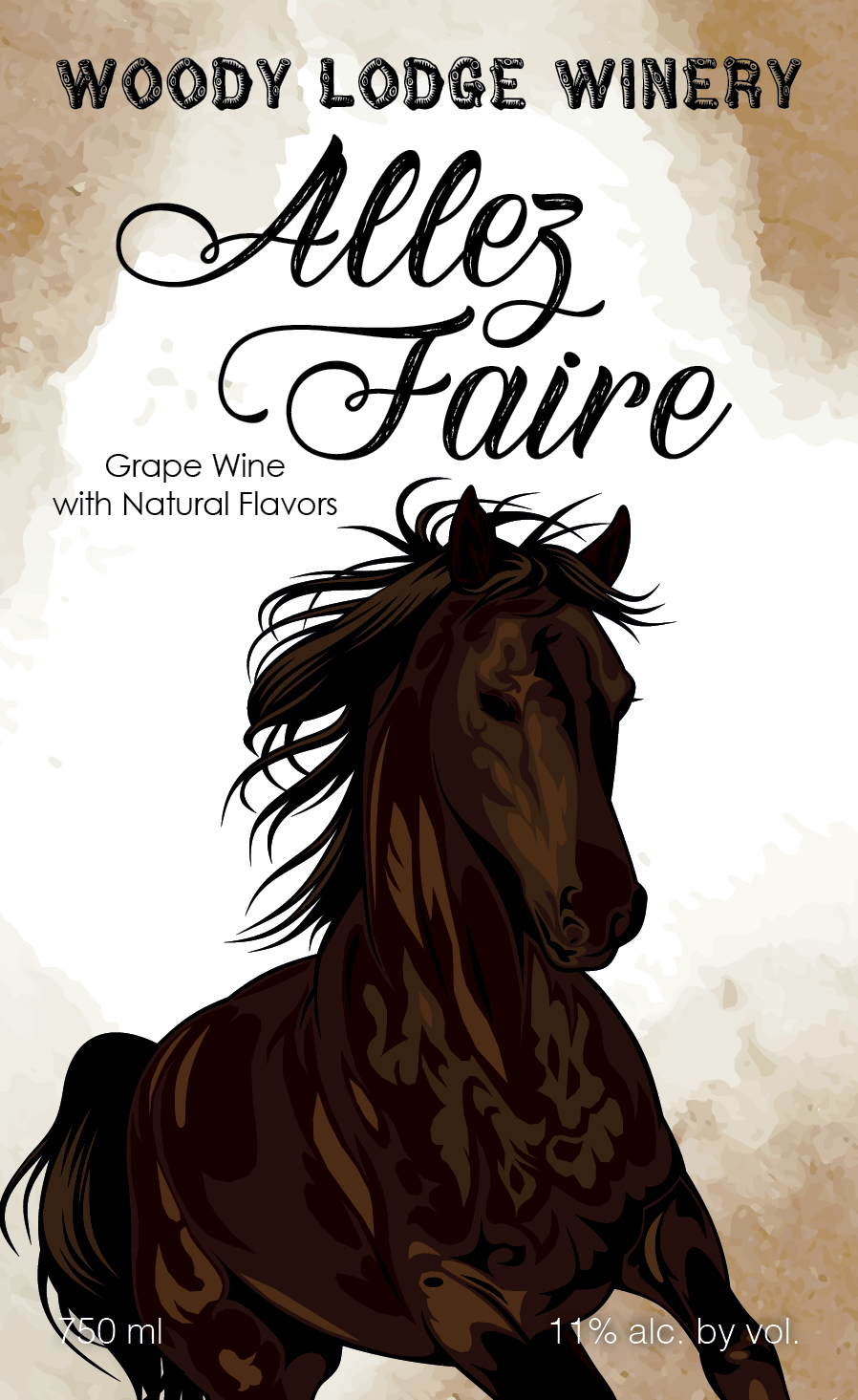 Heading into the holiday season, the Foundation is proud of a Woody Lodge Winery partnership. The partnership was announced at PFB's annual meeting, where we revealed that a portion of all sales of "Allez Faire" wine will be donated to the Foundation!
Woody Lodge Winery, owned by PFB member and disabled veteran John Gailey, has four locations of its own and is also featured in 14 GIANT/Martin's stores across Pennsylvania. The new wine "Allez Faire" will be featured in these same stores:
Woody Lodge Stores
2440 Baltimore Pike, Gettysburg (inside The Marketplace at Gettysburg)
1301 Colonel Drake Hwy, Ashville
622 Philadelphia St, Indiana
57 Eileen Dr, Smicksburg
GIANT Stores
6574 – 2699 Benner Pike, Bellefonte
6529 – 4510 Marketplace Way, Enola
6524 – 2121 S. Atherton St, State College
6466 – 1000 Logan Blvd, Altoona
6332 – 224 Hardwood Dr, Lewisburg
6325 – 130 Hoover Ave, DuBois
6308 – 1570 Oakland Ave, Indiana
6292 – 200 E Chestnut Ave, Altoona
6288 – 221 Glimcher Dr, Duncansville
6277 – 7673 Lake Raystown, Huntingdon
6269 – 3301 R Trindle Rd, Camp Hill
6112 – 255 S Spring Garden St, Carlisle
6072 – 255 Northland Center, State College
6005 – 6560 Carlisle Pike, Mechanicsburg
Allez Faire description:
Grape wine with natural flavor and artificial color.  Allez Faire is a semi-sweet blend of 2 PA grapes and cranberry that pairs well with almost anything!
As PA Farm Bureau Members we wanted to give back to the farming community. Every bottle sold benefits the PA Friends of Ag Foundation mission of Planting seeds, Cultivating knowledge, and Harvesting an understanding of agriculture.